1
of
25
The world of sports has always been a place to showcase human endurance, strength, and coordination. However, alongside popular sports like football and boxing, there are others that appear strange, unusual, and even comical, such as Belly flopping and Surfing on the Sand Dunes. In this article, we will introduce you to 25 of the most unusual modern sports.
Bathtubbing races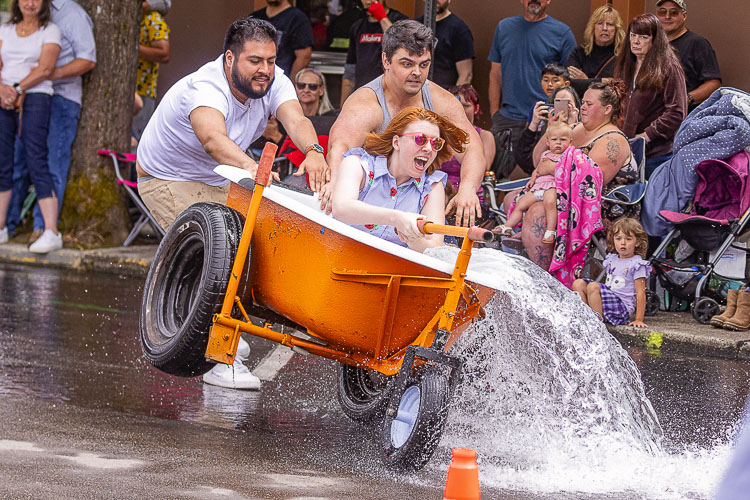 This is a fun and quirky race filled with comical moments, requiring participants to maintain balance and skill while racing in bathtubs.
Belly flopping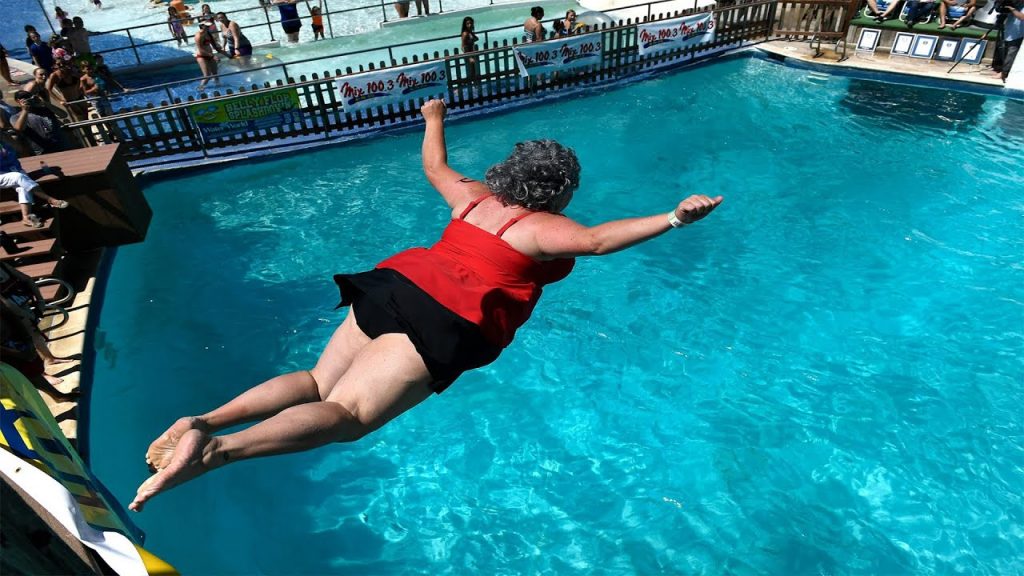 An unusual sport where participants execute funny and painful dives into the water, aiming to create the most splashes. It is judged based on grace and the comical nature of the performance.
Calcio Fiorentino Femminile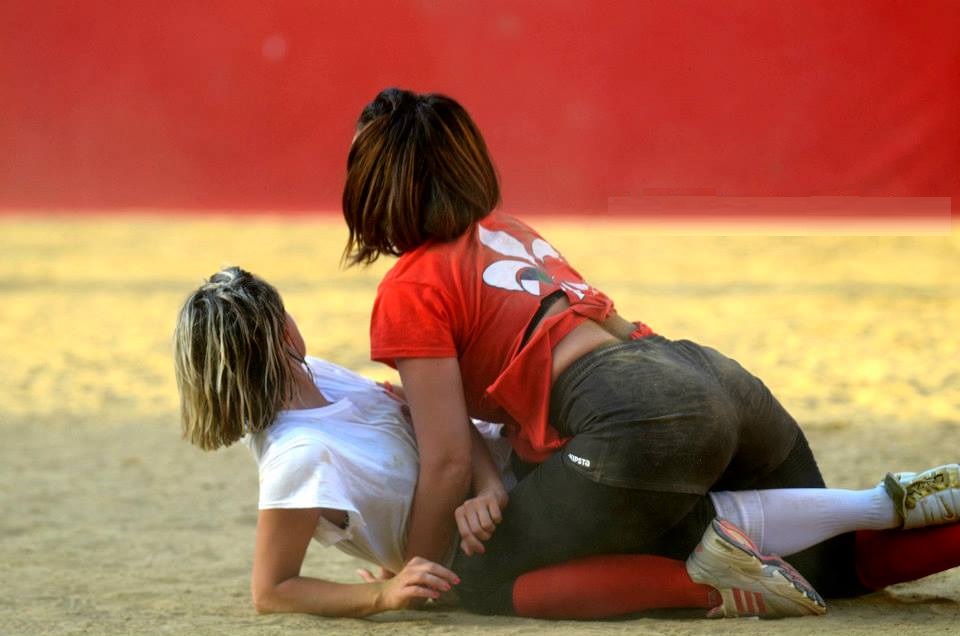 This impressive sport originated in Italy in the 16th century. In this game, teams compete on a large field, attempting to score a ball into the opponent's goal using physical contact and strategy. This sport is remarkable for its history and demands endurance and skill on the field.
Mud Football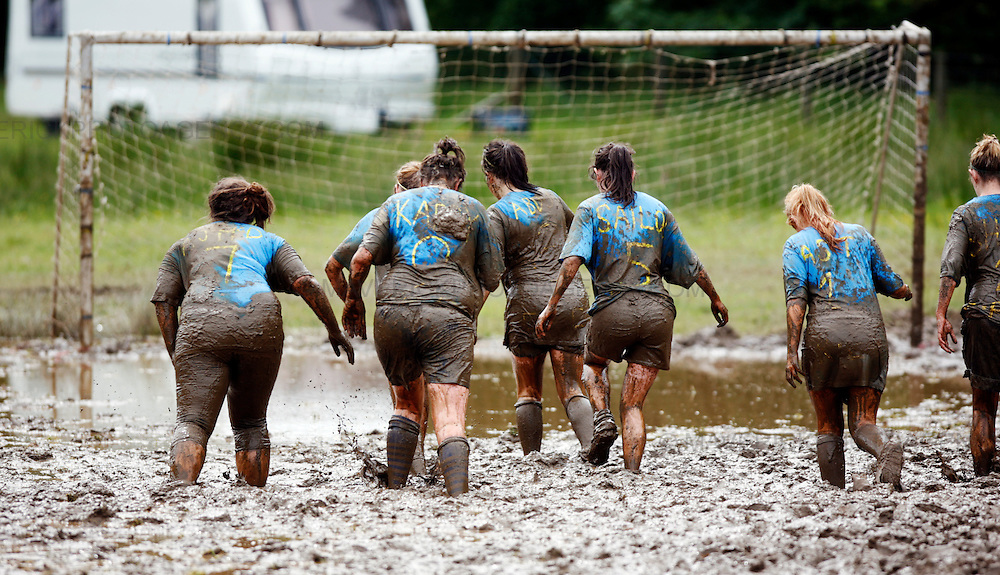 Players compete in soccer on a waterlogged field covered with a thick layer of mud. This extreme sport demands not only soccer skills but also the ability to control the ball under extraordinary conditions.
World Custard Pie Championships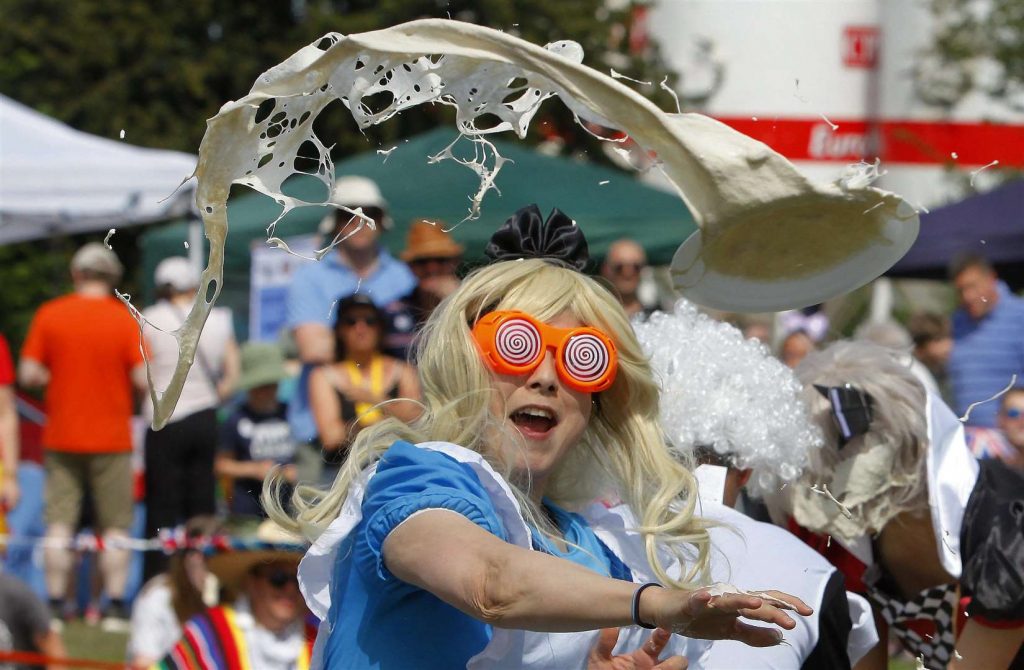 A lighthearted sporting event where teams compete in throwing custard pies at each other from a distance. This comical game is held in England and brings laughter and joy to both players and spectators.
Surfing on the Sand Dunes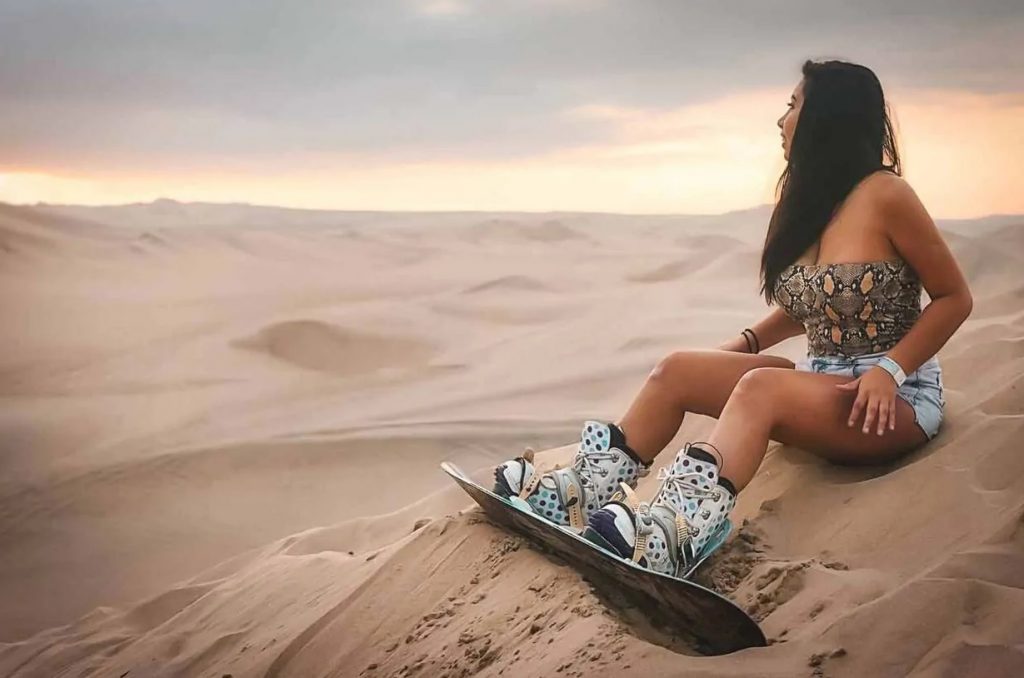 Athletes use special boards to ride on sand, leaving impressive tracks on the enormous sand dunes. This activity combines extreme sports and the natural landscape, making it thrilling for enthusiasts of active leisure.
Kabaddi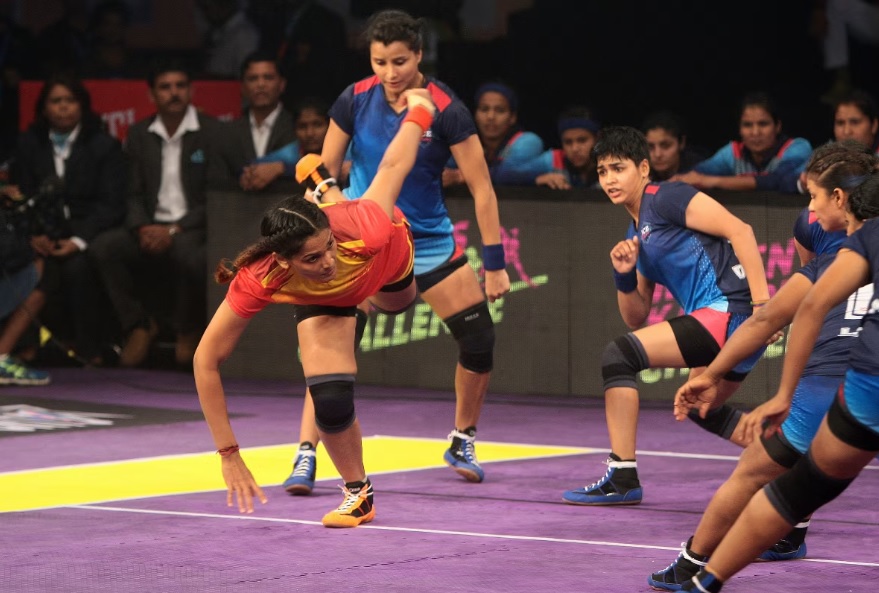 In this game, players must combine physical strength with strategy while trying to tag opponents without crossing the game's boundary. Kabaddi is dynamic and unique, making it one of the most interesting sports in Asia.
Shin-kicking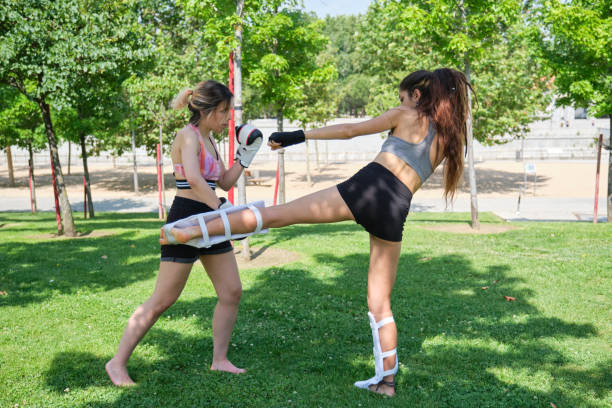 A spectacular and painful sport where participants kick each other's shins, trying to unbalance their opponent and make them fall. This specific game has its roots in English folklore and highlights the vulnerability of the players but remains popular in some regions of the UK.
Roller Derby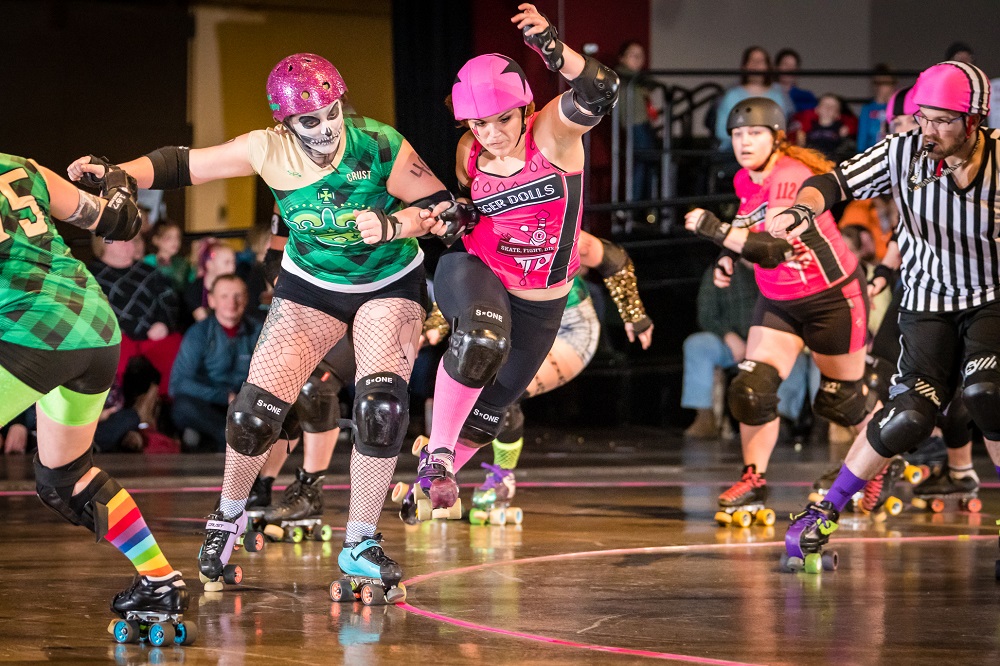 An eccentric form of women's contact sport where players on roller skates compete on an oval track, attempting to knock their opponents out of the game and earn points for each successful pass. This sport combines physical strength, agility, and strategy, impressing spectators with flashy costumes and aggressive tricks.
Legends Football League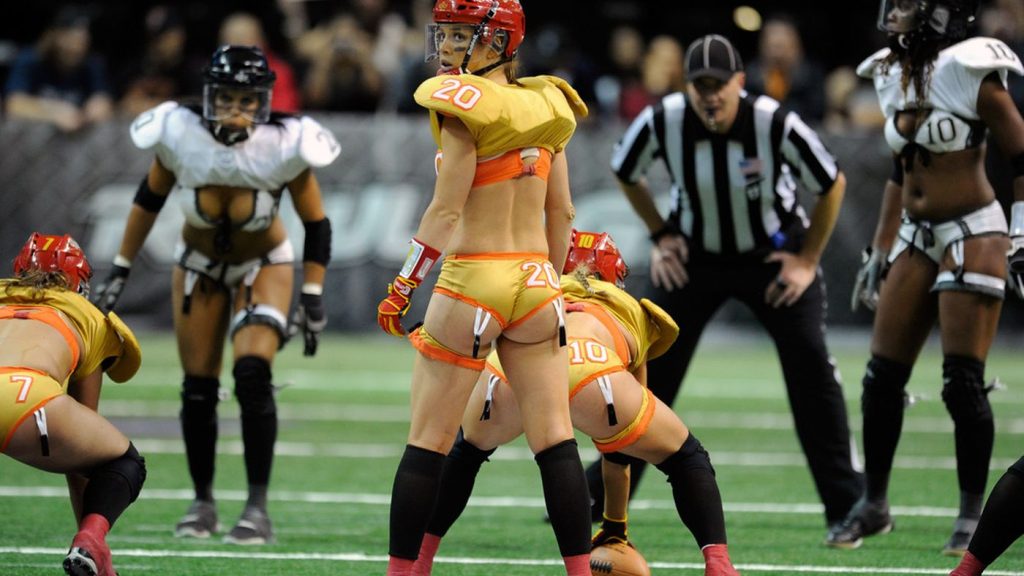 Women wearing revealing outfits play American football with a significant emphasis on physical contact. This sport often sparks controversy due to its specific nature and objectification of the players, but it has gained popularity for its entertaining character.
Cheese Rolling Championships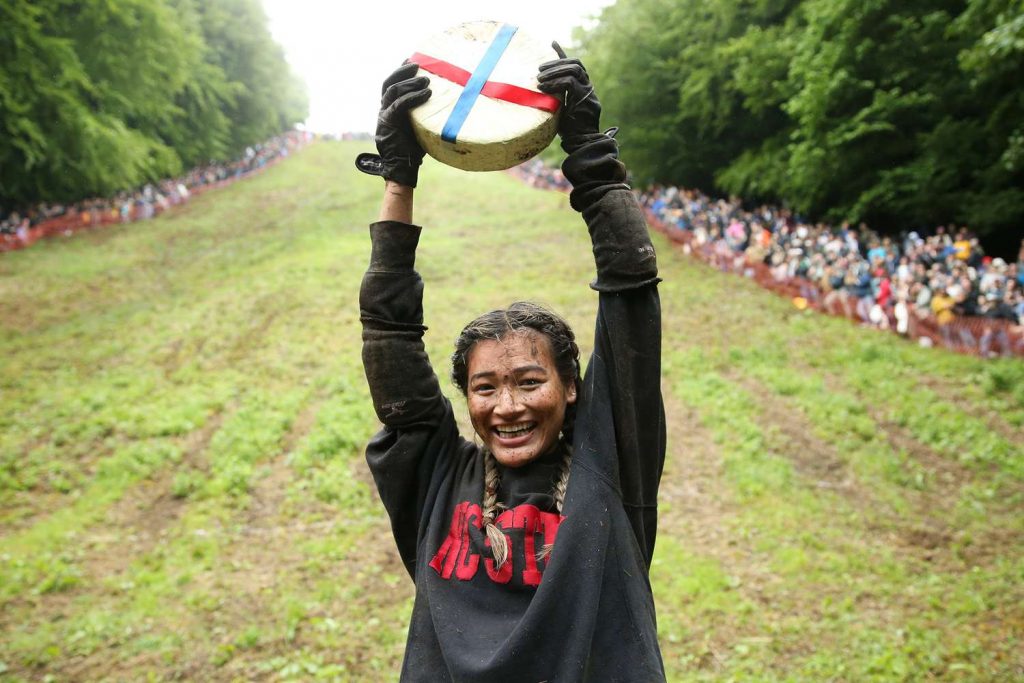 Participants race down steep hills in pursuit of a rolling cheese wheel. This fun and hazardous race elicits laughter and excitement, attracting people from all over the world.
Underwater Hockey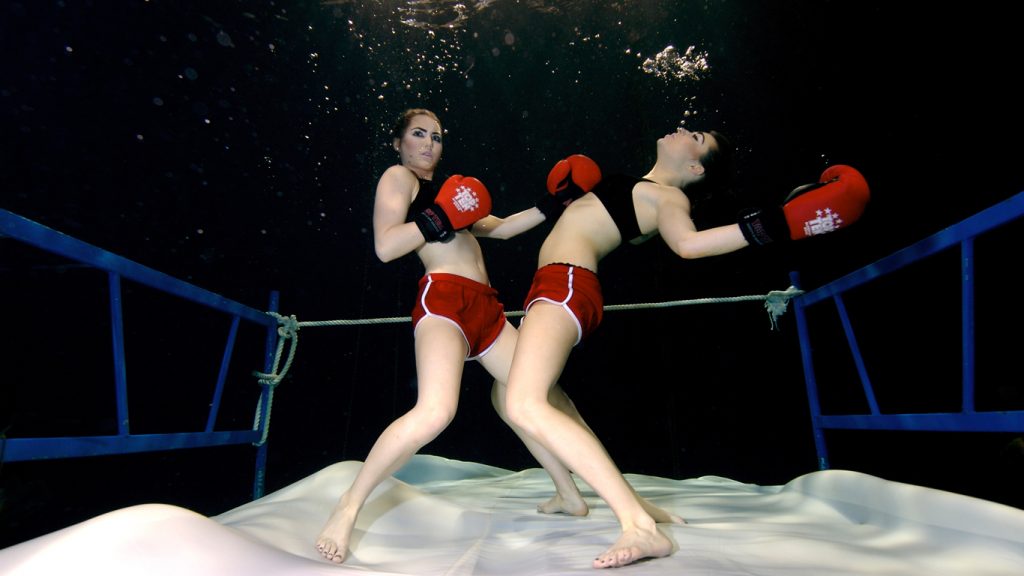 An extreme sport where boxers compete at the bottom of water bodies, attempting to defeat their opponents underwater. This specific game combines boxing skills with the ability to stay underwater, posing a challenge to daring athletes.
Hottest Chilli-Eating Contest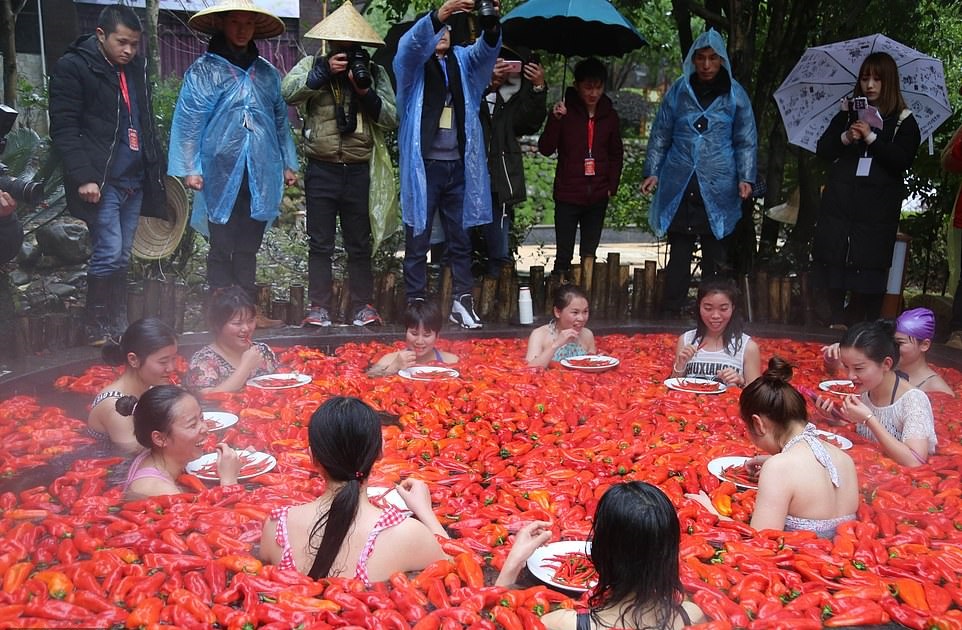 Participants compete to see who can consume the spiciest chili pepper and endure the most intense discomfort. This taste-testing race is a trial of participants' endurance and courage, attracting the attention of spice enthusiasts from around the world.
Laughter yoga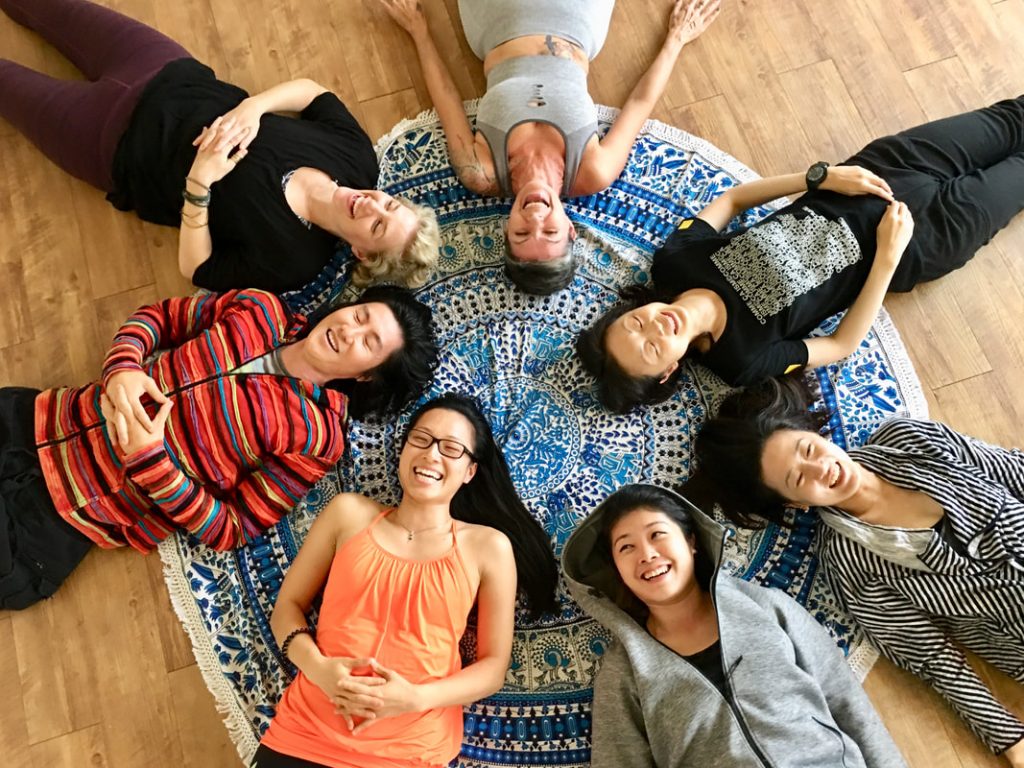 An unusual sport where participants engage in physical exercises while constantly laughing. This sport promotes physical and mental well-being, relaxation, and mood enhancement, and it has become popular worldwide among those seeking health and joy in non-traditional activities.
Goanna pulling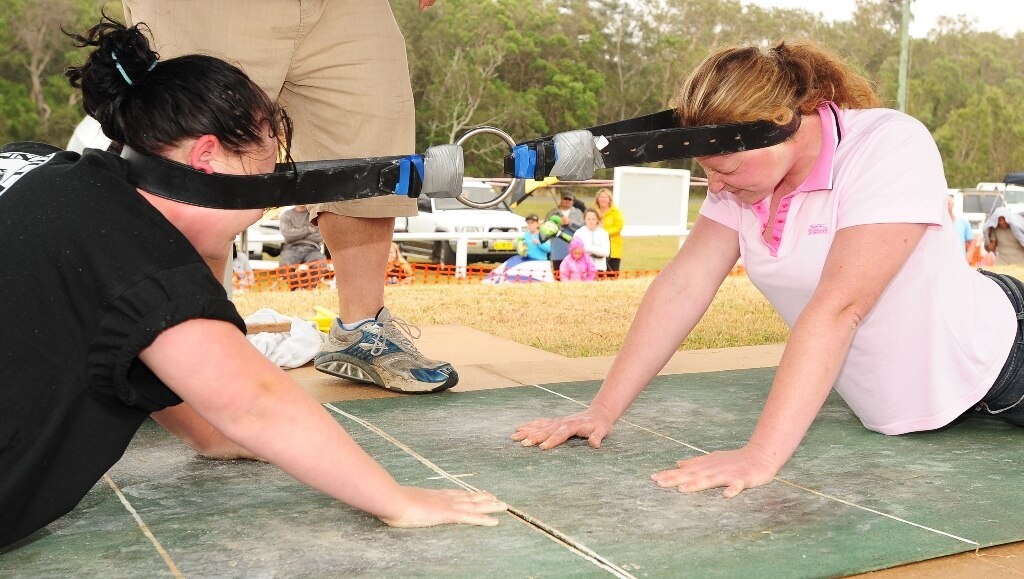 An extreme sport popular in some Australian regions, where participants compete in pulling each other by the ears using a cord, demonstrating their strength and endurance. This unusual game combines traditions and fun, attracting those interested in Australian folklore and ethnic entertainment.
National Penny Farthing Championship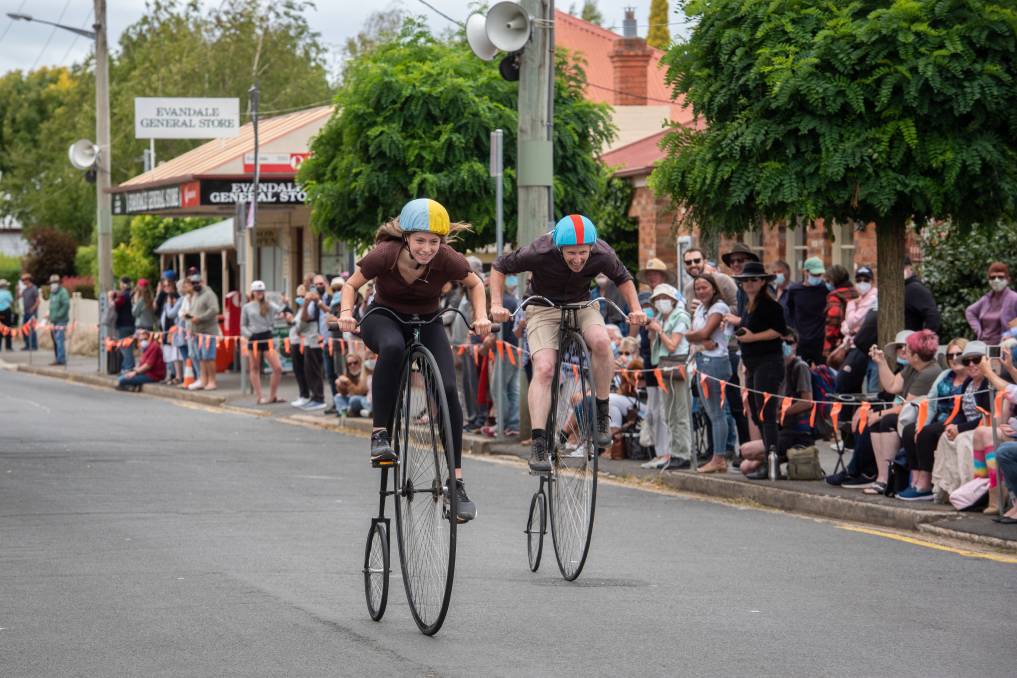 Participants compete while riding bicycles with extraordinarily large front wheels. This game combines historical charm and the skills of controlling unconventional bicycles, attracting cycling enthusiasts and fans of retro technology.
Hot Dog Eating Contest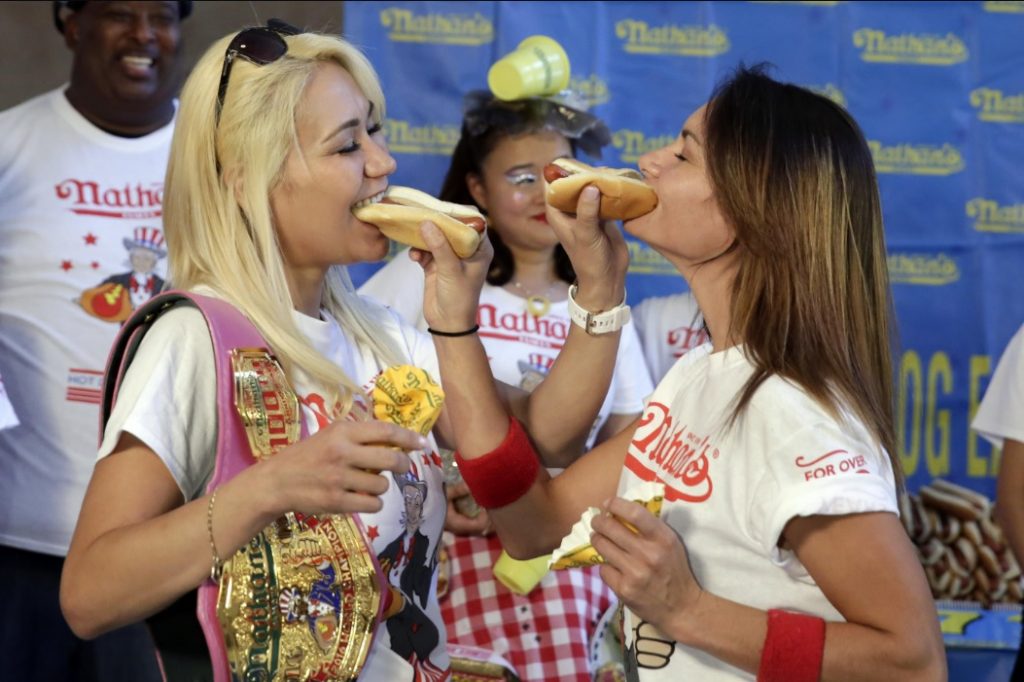 An incredibly popular sport where participants compete to consume the most hot dogs in a short amount of time. This specific race demands not only speed but also endurance and appetite, regularly drawing the attention of spectators and food enthusiasts.
Slap tournament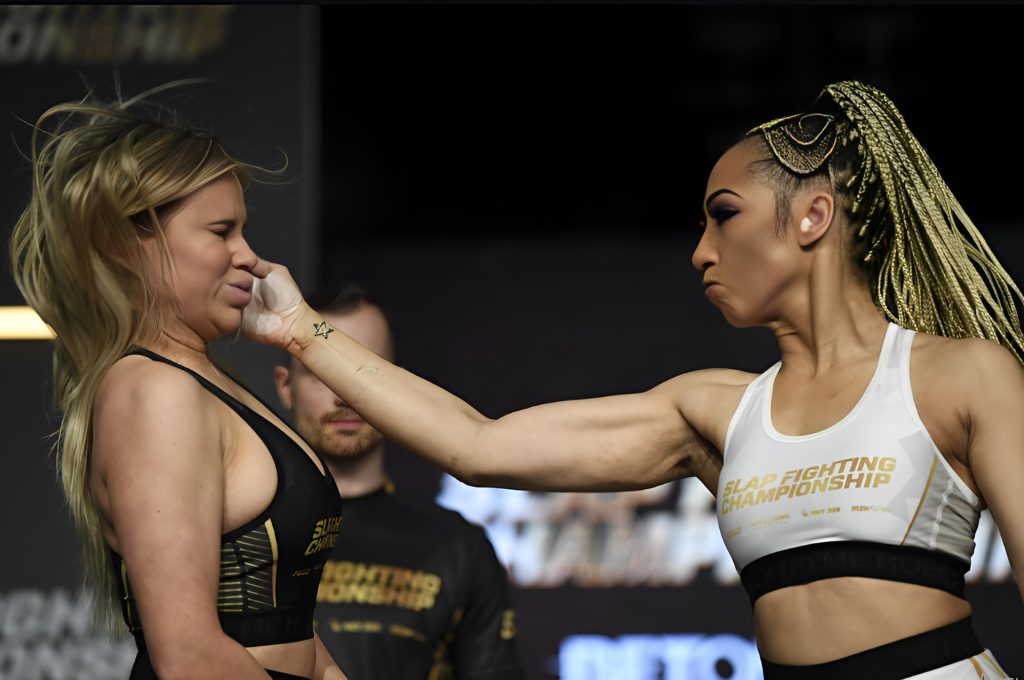 A painful sport where participants compete to see who can inflict the most pain on their opponent's face with a palm strike. This unconventional game requires a sense of strength and pain tolerance, and it has recently gained popularity on social media and among extreme sports enthusiasts.
Girl Mud Wrestle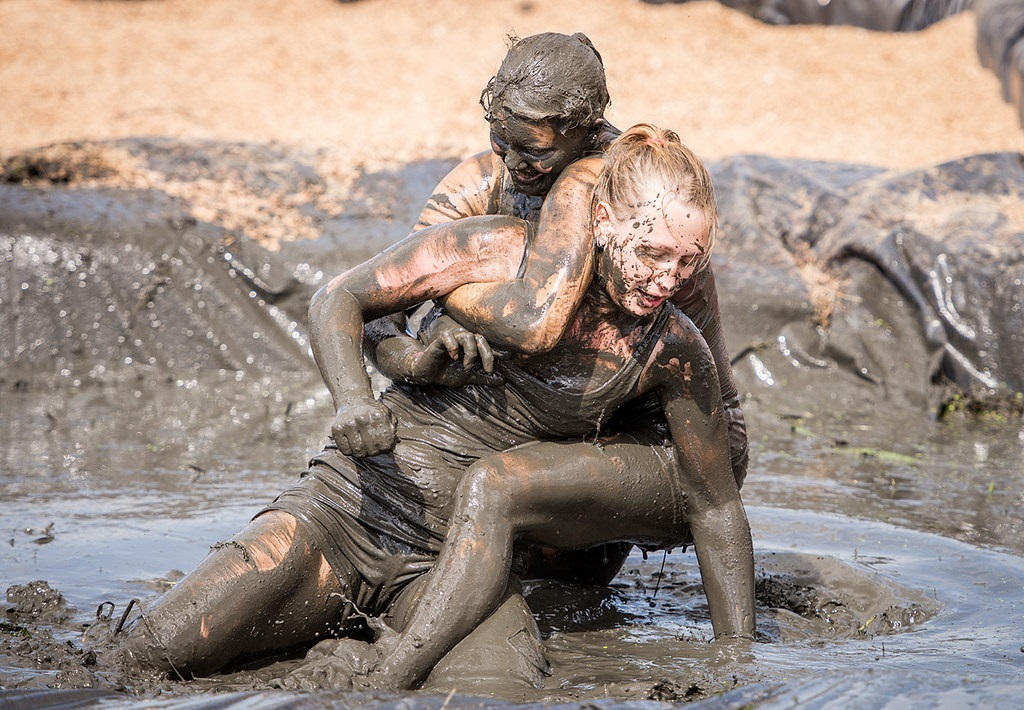 Participants, mainly women, wrestle in the mud in front of an audience. This sport combines physical strength, agility, and entertainment, attracting spectators seeking unusual excitement and adrenaline.
Surfing with Dog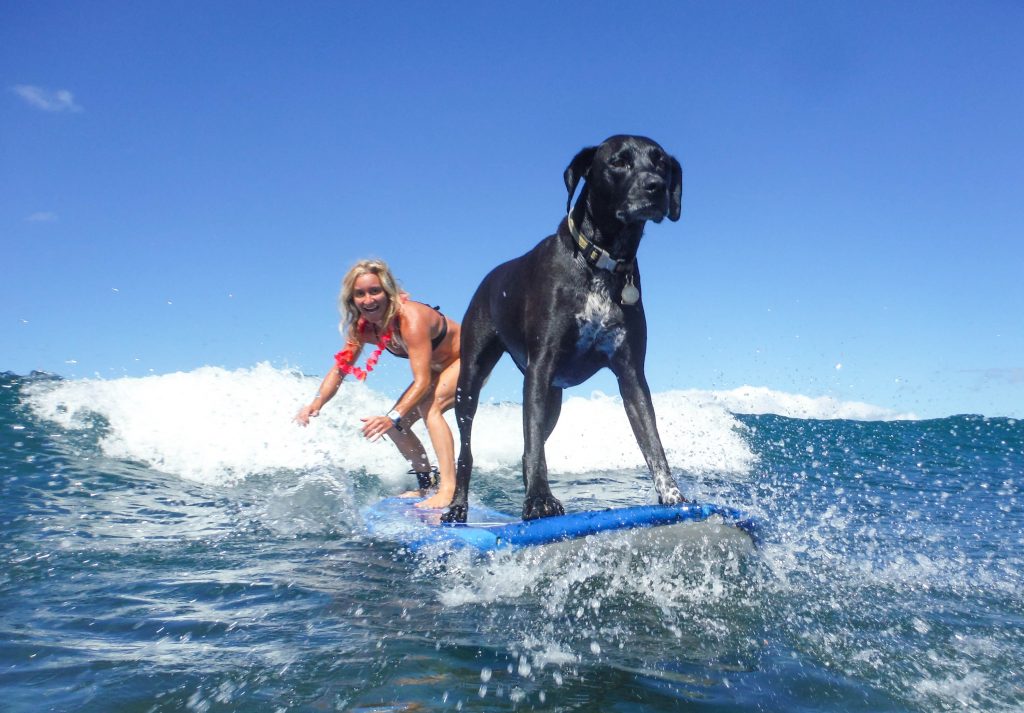 An enchanting sport where people, along with their four-legged friends, play on waves using special boards. This activity combines water sports and the companionship of furry partners, bringing joy and fun to both participants and spectators.
Underwater Hockey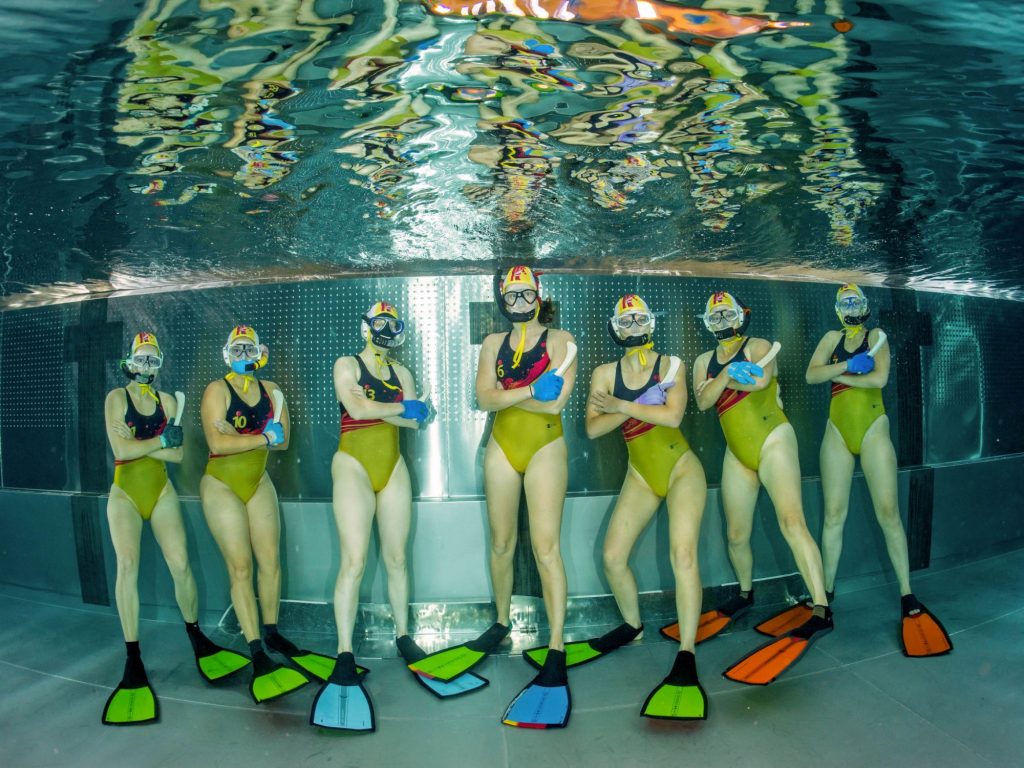 An extreme sport where players maneuver a plastic puck underwater, attempting to score it in the opponent's goal while breathing through snorkels. This game requires a sense of movement in the aquatic environment and endurance, captivating water sports enthusiasts.
Wife Carrying Championships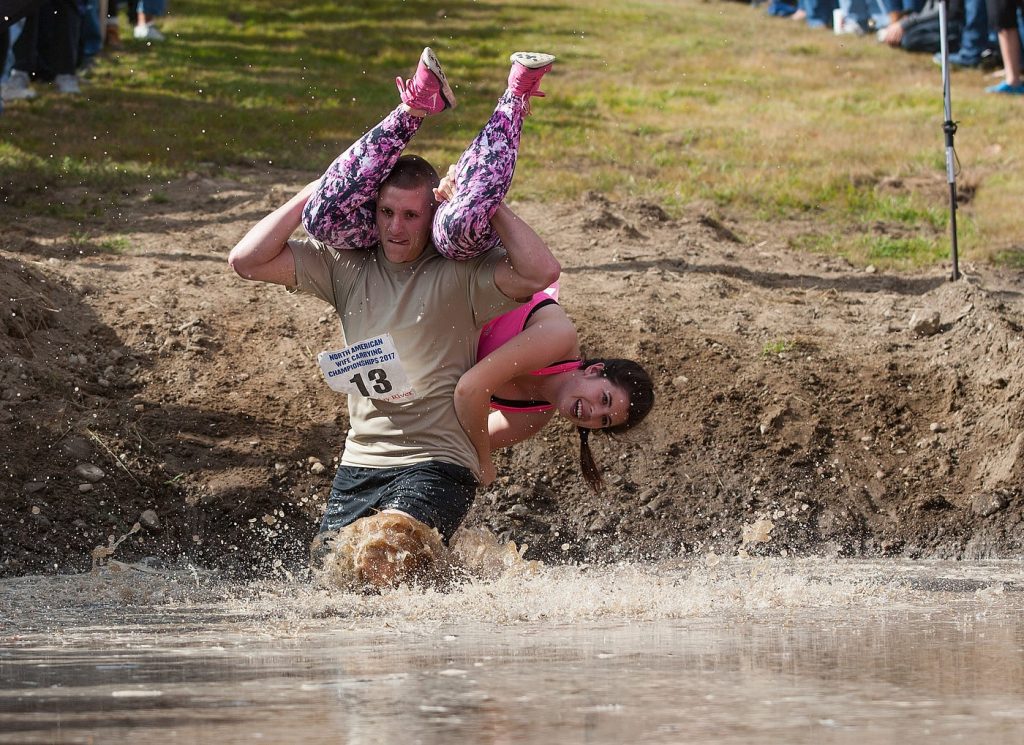 Participants compete to see how quickly they can carry their wives through obstacles on a course. This comical and physically demanding race takes place in several countries and always elicits laughter and audience support.
Punkin Chunkin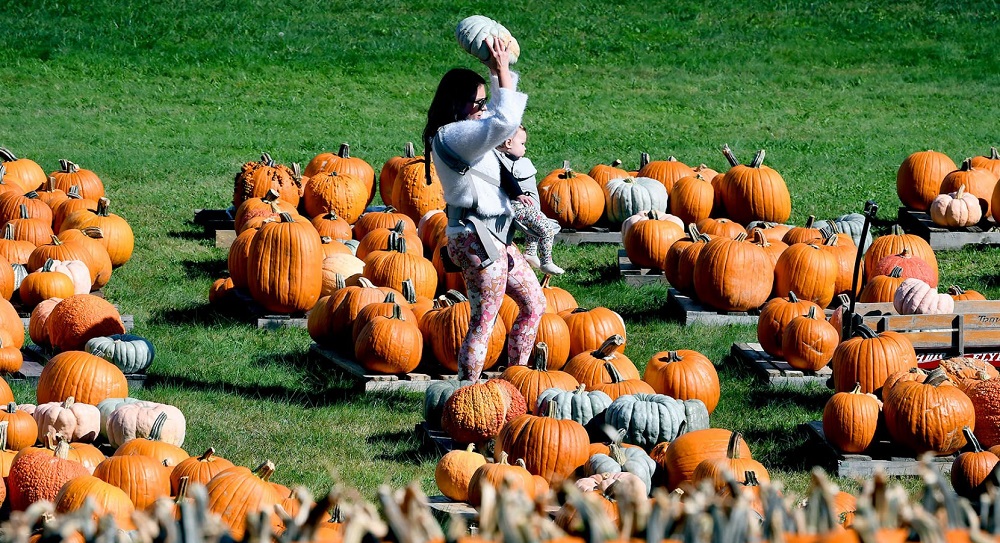 Participants compete to see who can launch pumpkins the farthest using special mechanisms. This fun game occurs at agricultural festivals and requires participants to showcase their creativity and engineering skills in creating the best catapult or pumpkin aircraft.
Birdman Rally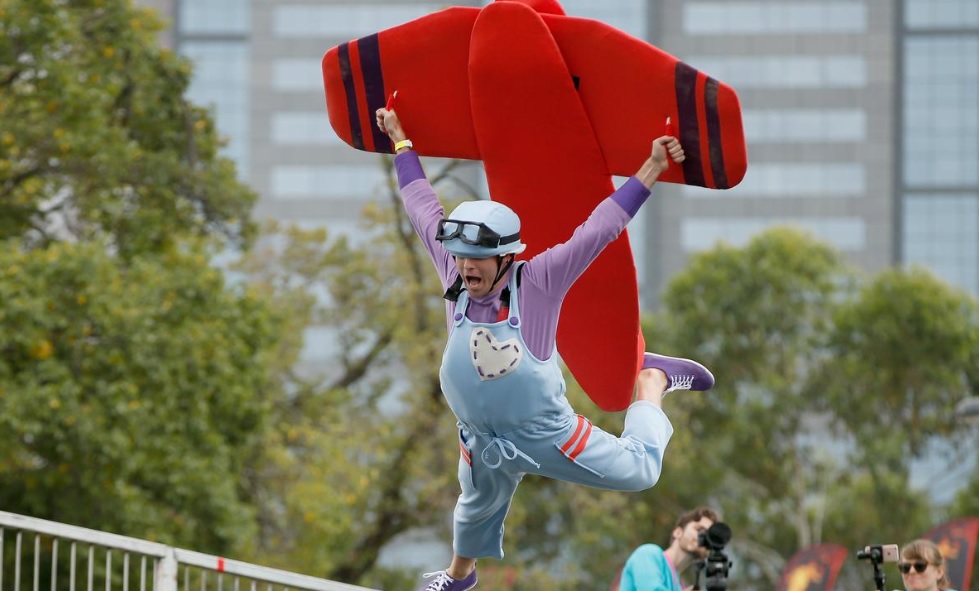 An entertaining sport where participants attempt to perform the most expressive and comical jump into the water using homemade "wings." This game encourages a creative approach and fun, always providing numerous comical moments and adventures for the audience.
World Pancake Racing Championships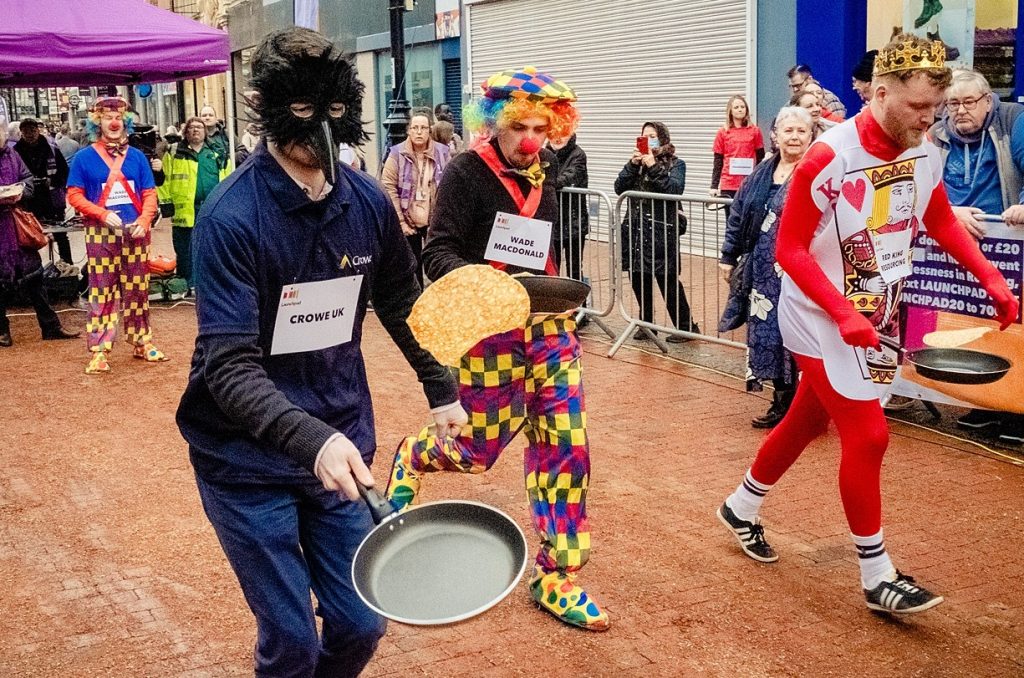 Participants run with frying pans in hand, attempting to complete the course without losing their pancakes. This comical race takes place during Pancake Day celebrations and always brings joy and gastronomic delight to the spectators.